Sudbury Karate Club News

This page is updated on a regular basis
The next Brown/Black belt gradings will take place on Sunday 19th April 2020, please make sure you are aware of the policy for grading requirement, if you intend to take your grading. In addition please ensure that your senior instructor is aware that you want to take your grading and that Sensei White is informed.
Prestigious Awards Presented - April 2018
Trevor White began martial arts training in 1975, later forming SEFKA in 1984. He has devoted his time, effort, knowledge and enthusiasm in the promotion and teaching of Karate to countless students. He is responsible for numerous Black Belts and Kumite champions plus been a true ambassador for SEFKA and martial arts generally. Trevor has led the association by example, which shows in the high quality senior instructors panel that he has developed over the years.
On the 8th April 2018, at the senior grading this dedication was recognised with the presentation of Trevor's 8th Dan Black Belt and the title of Grandmaster. A more deserving candidate for such award would be extremely hard to find, it is truly well deserved.
October 2019 - Senior Grading Results
The senior grading took place on Sunday 13th October 2019, at Gt Cornard Sports Centre, the following grades were awarded:
To 2nd Kyu Brown Belt
Grace Stephens
To 4th Dan Black Belt
Dale Brookes, Doug page and Karl Bacon
To 5th Dan Black Belt
Vicki Litanzios and Kevin Galvin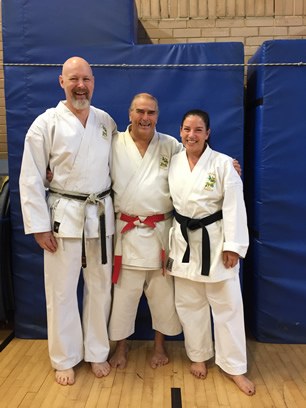 Kevin Galvin, Grand Master White and Vicki Litazios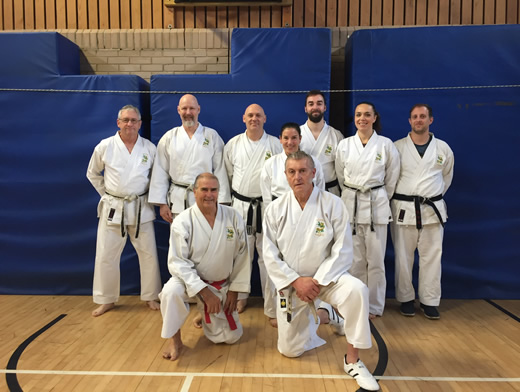 Senior Grading Panel
Congratulations and well done.
You can purchase the interactive grading syllabus, which shows you all the moves you require to complete a grading. You have full control, so you can slow it down, look from different views, check stances and a whole host of other benefits.
The syllabus comes on a disc, so you can view it on your desktop or laptop computer.
If you are interested please speak to Trevor or Gary at the Sudbury Club.
View a preview here: Video
2019 Competition Medals Photos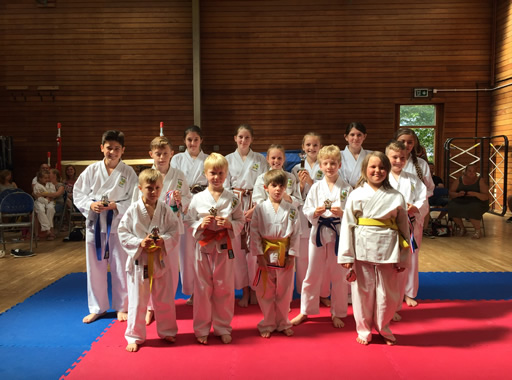 Kata Competiton - Boys & Girls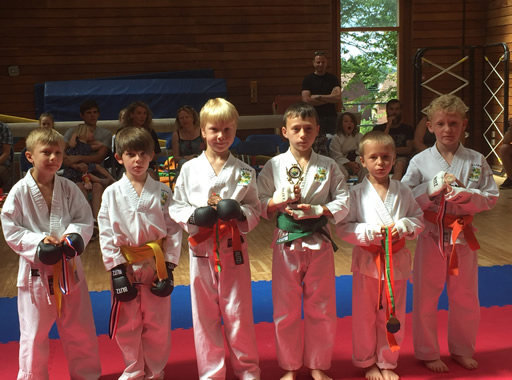 Boys - Yellow, Orange & Green Belts section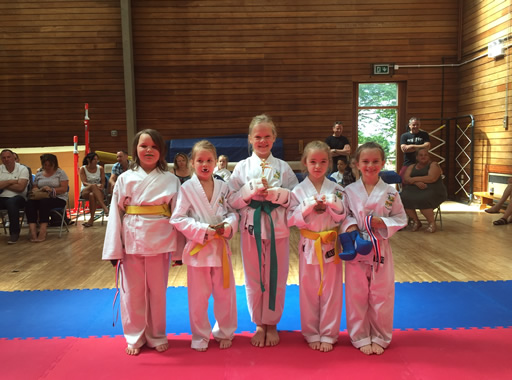 Girls - Yellow, Orange & green Belts section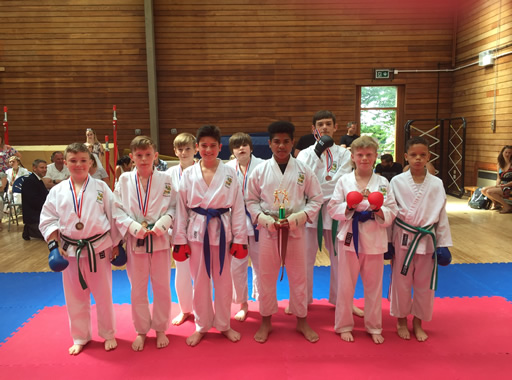 Boys - Green, Blue & Brown Belt section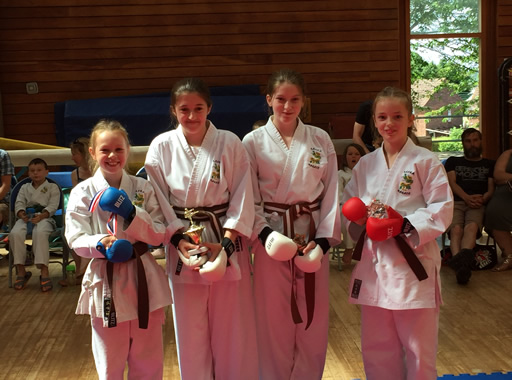 Girls - Brown Belt section