Sudbury Karate Club News

This page is updated on a regular basis
The first grading since the lockdown began took place at Sudbury Sport Centre.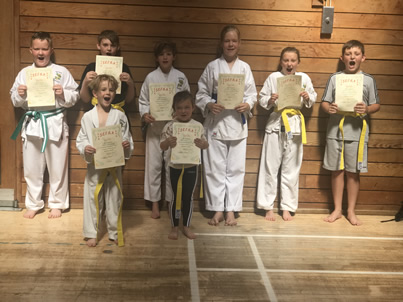 To 4th Kyu Blue Belt - Helena Bulacz
To 6th Kyu Green Belt - Taylor Glass, Anya Applegate & Huxley Applegate(Not Pictured)
To 9th Kyu Yellow Belt - Reece Ascot, Teddy Macfarlane, Beth Keating & Rhia Hill
Congratulations and well done.
SEFKA - Chairperson and Chief Instructor Grand Master Trevor White has issued the following statement following the announcement to close Sudbury Sports Centre.
I have run my association South East Freestyle Karate at Sudbury sports centre since 1984. 37 years in which we have established English international competitors and have a nationwide following, holding major competitions at the centre.
It is proven that sport is a major contributor in assisting in the wellbeing of all; especially beneficial to those with mental health issues. A fact we can fully endorse, as we at the association, have helped with referrals we have received from nhs.
This pandemic has caused a lot of pain and suffering and sport is a way to help and get people back to a normal way of life. To cite the pandemic as the reason to cause disruption and pain to many is disgusting.
The sports centre at Sudbury is a long way from what it was the days of Geoff Turner and Jean, but to close it completely is a travesty. It will be impossible to find adequate premises in 3 weeks.
If Ormiston have such disregard for local businesses clubs and people how can they possibly have any compassion or responsibility to the students in their care. I wish all those affected by this closure good luck.
Hopefully this forum can help us all find alternative venues.
October 2021 - Senior Grading Results
To 1st Kyu Brown/Black Stripe Belt
Megan Wallace and Fenton Garratt
To 2nd Kyu Brown Belt
Oliver Sharpe and Jay Litanzios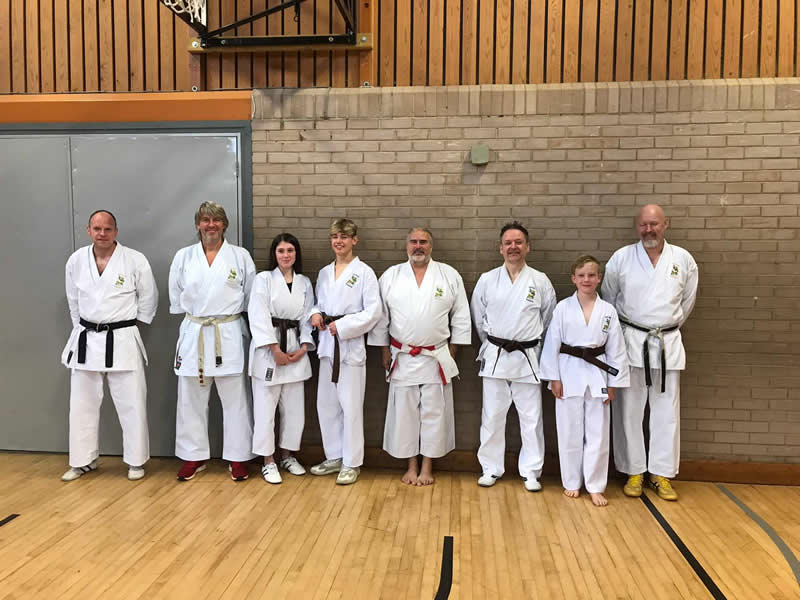 Left to Right
Calum Kennedy 6th Dan, Tim Murcott 7th Dan, Megan Wallace, Jay Litanzios, Trevor White 8th Dan, Fenton Garratt, Oliver Sharpe & Kevin Galvin 5th Dan
Congratulations and well done.
Training Venue Update - 5th Sept 2021
Training will continue at the Kingfisher until further notice.
Negotiations are continuing to make Tudor Rd School the new permanent training venue, these have been positive. We will update you as when when new information is available.
2019 Competition Medals Photos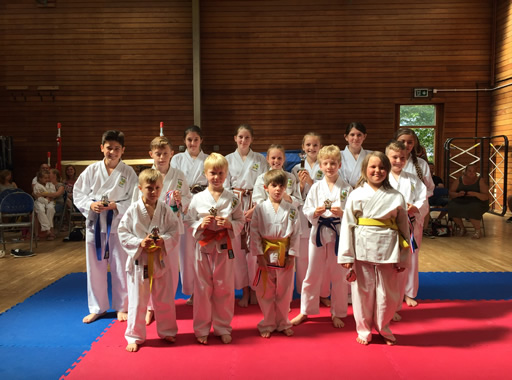 Kata Competiton - Boys & Girls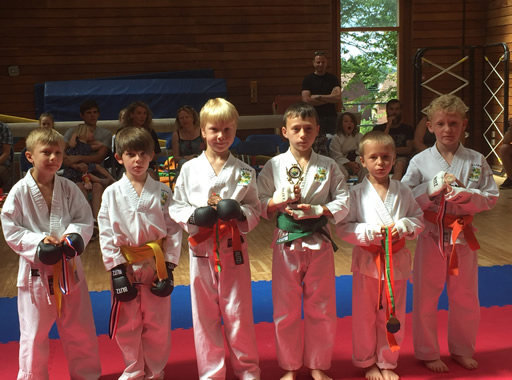 Boys - Yellow, Orange & Green Belts section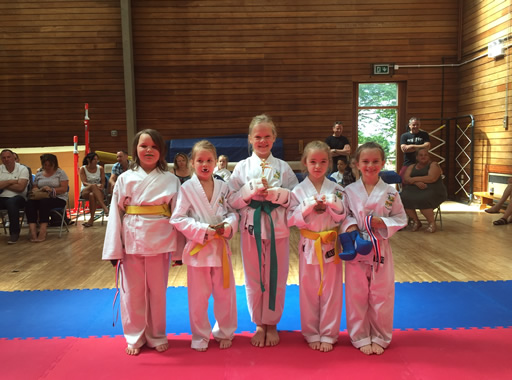 Girls - Yellow, Orange & green Belts section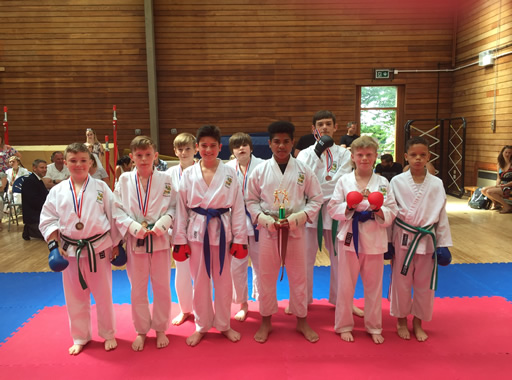 Boys - Green, Blue & Brown Belt section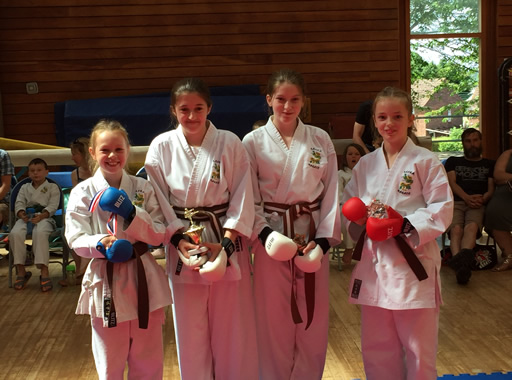 Girls - Brown Belt section