Vicki Litanzios

5th Dan Karate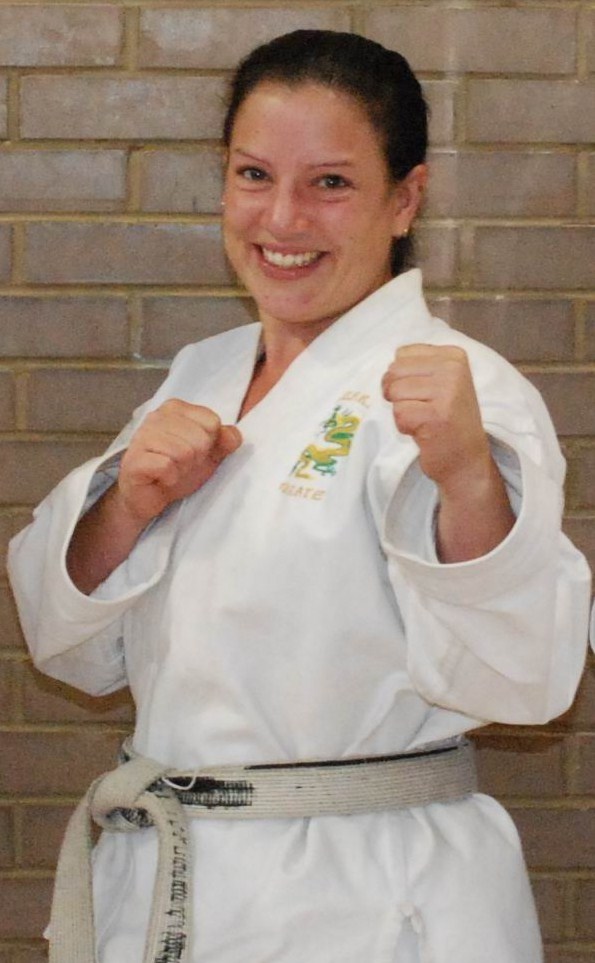 Vicki Litanzios 5th Dan
I have been training at Sudbury since the age of 12 and I knew back then that I loved it! I loved competing in kumite competitions and as a result gained many trophies, the highlight was winning the FEKO National championship.
I gained my 1st dan in 2000, and then had my two children in between training for my further dan grades, I am now a 5th dan. I am an instructor for junior classes and also assist Sensei Trevor White, in addition I run the "Little Dragons" club in Glemsford for 4 years olds, which is very enjoyable and rewarding.
I find the SEFKA association a great inspiration and as a result I am still learning, as there is just so much to learn and new ways to teach it.
Vicki receives her 5th Dan from Sensei White on the 13th Oct 2019